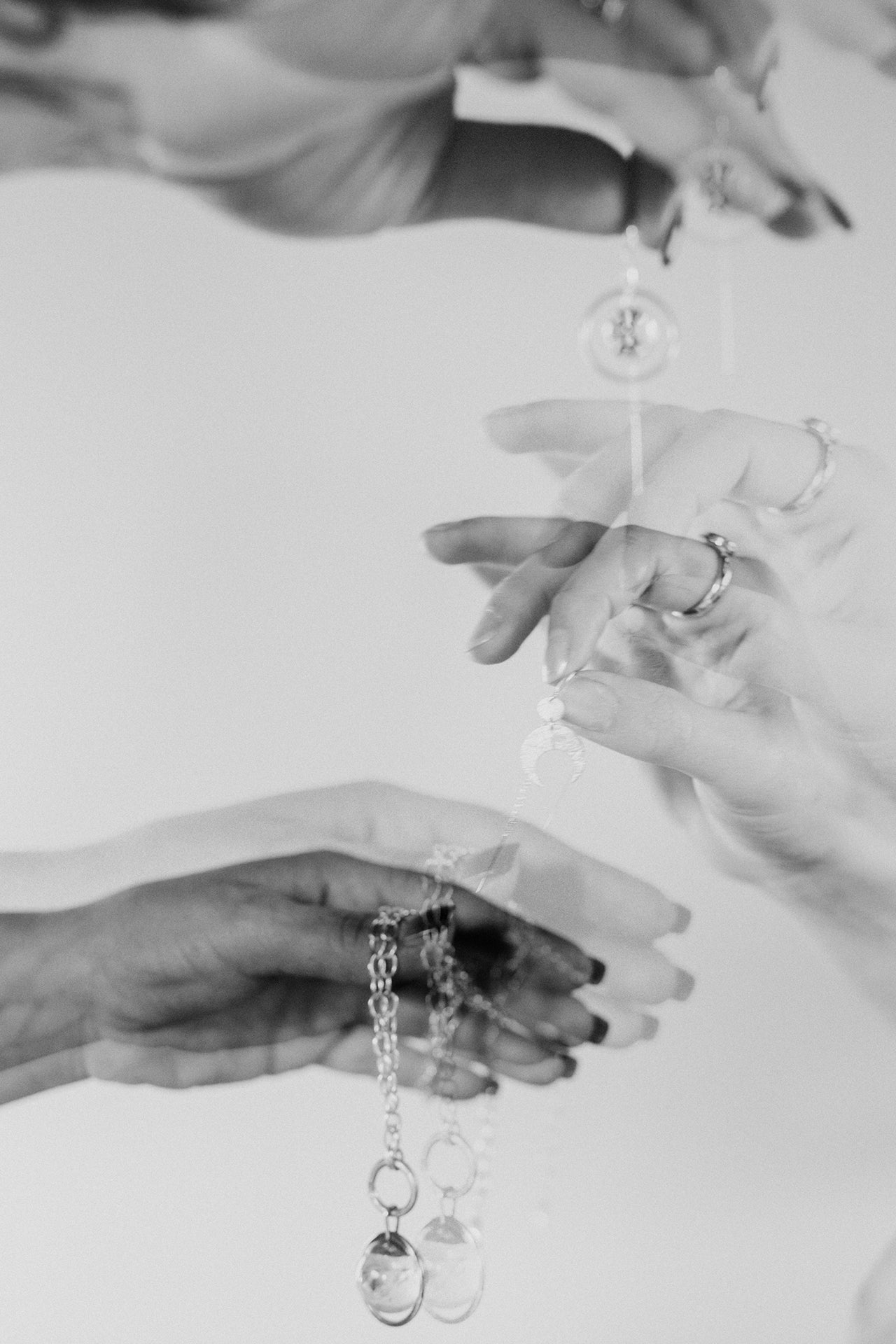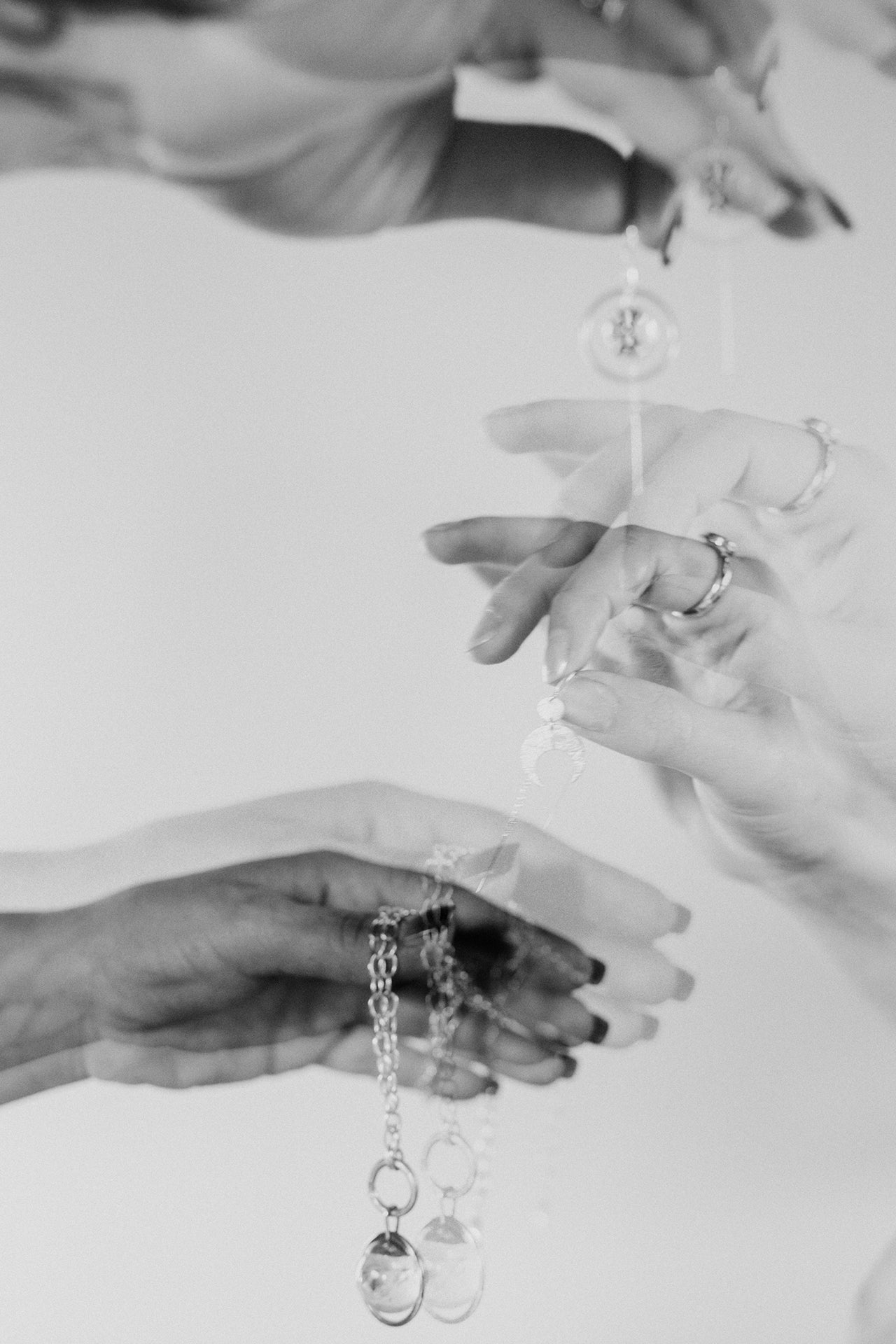 Emily Eliza is a contemporary jewellery maker who imbues each piece with symbolism and love.
Emily wraps memories in precious metals, so they can be displayed proudly or passed down as heirlooms.
After all, jewellery is wearable magic, intertwined with special occasions and milestones.
Emily is a jeweller who fires each piece with care, passion and responsibility.
An alchemist at heart, she's been a maker and collector of small oddities since childhood. In her work today, those dreamy collections appear in the form of ethically sourced bones and butterfly wings. She handcrafts each piece from raw materials using traditional metal and goldsmith techniques.
In all of her work, Emily holds herself to high standards of sustainability and transparency. She goes above and beyond to trace all materials including gemstones and metals and recycles as much metal as possible.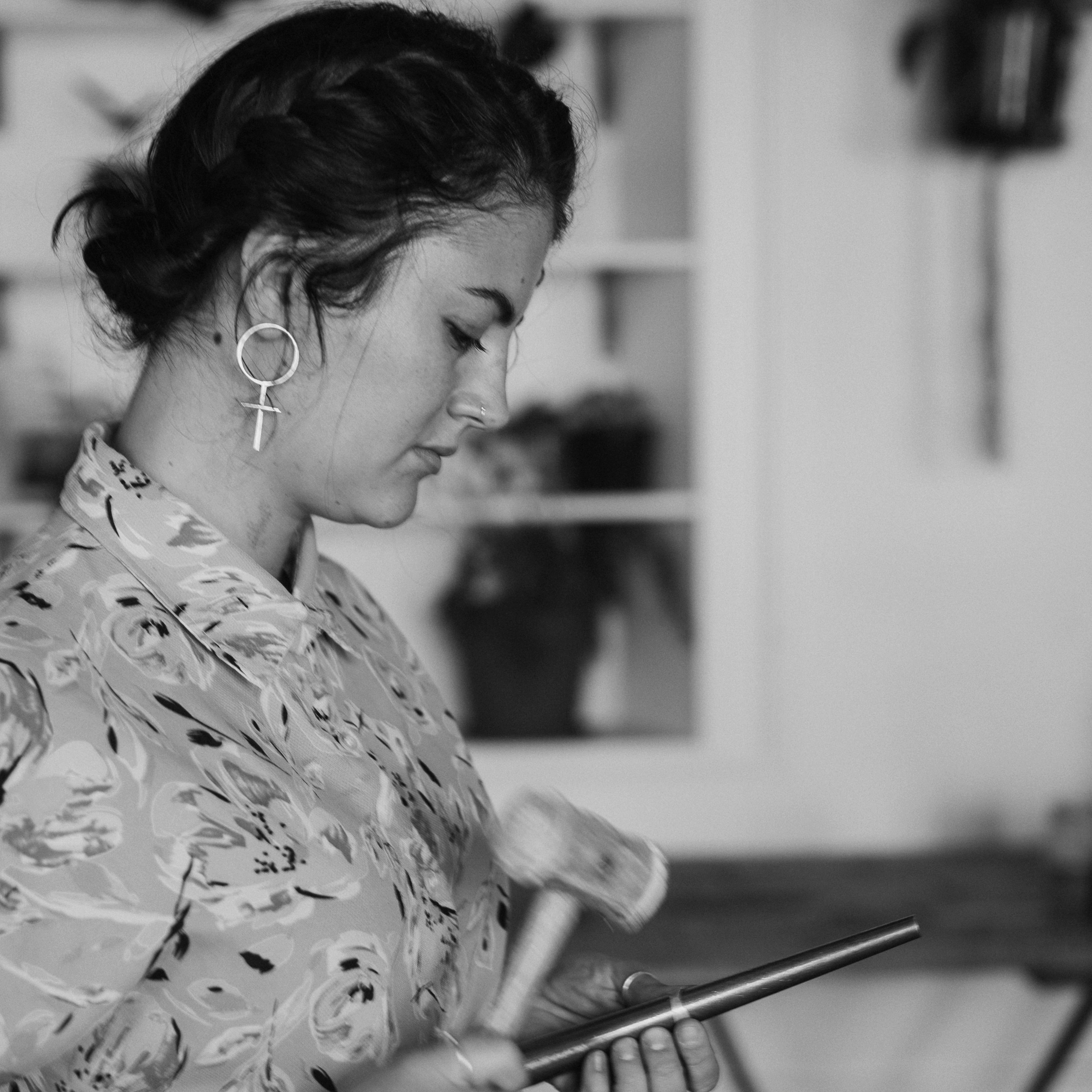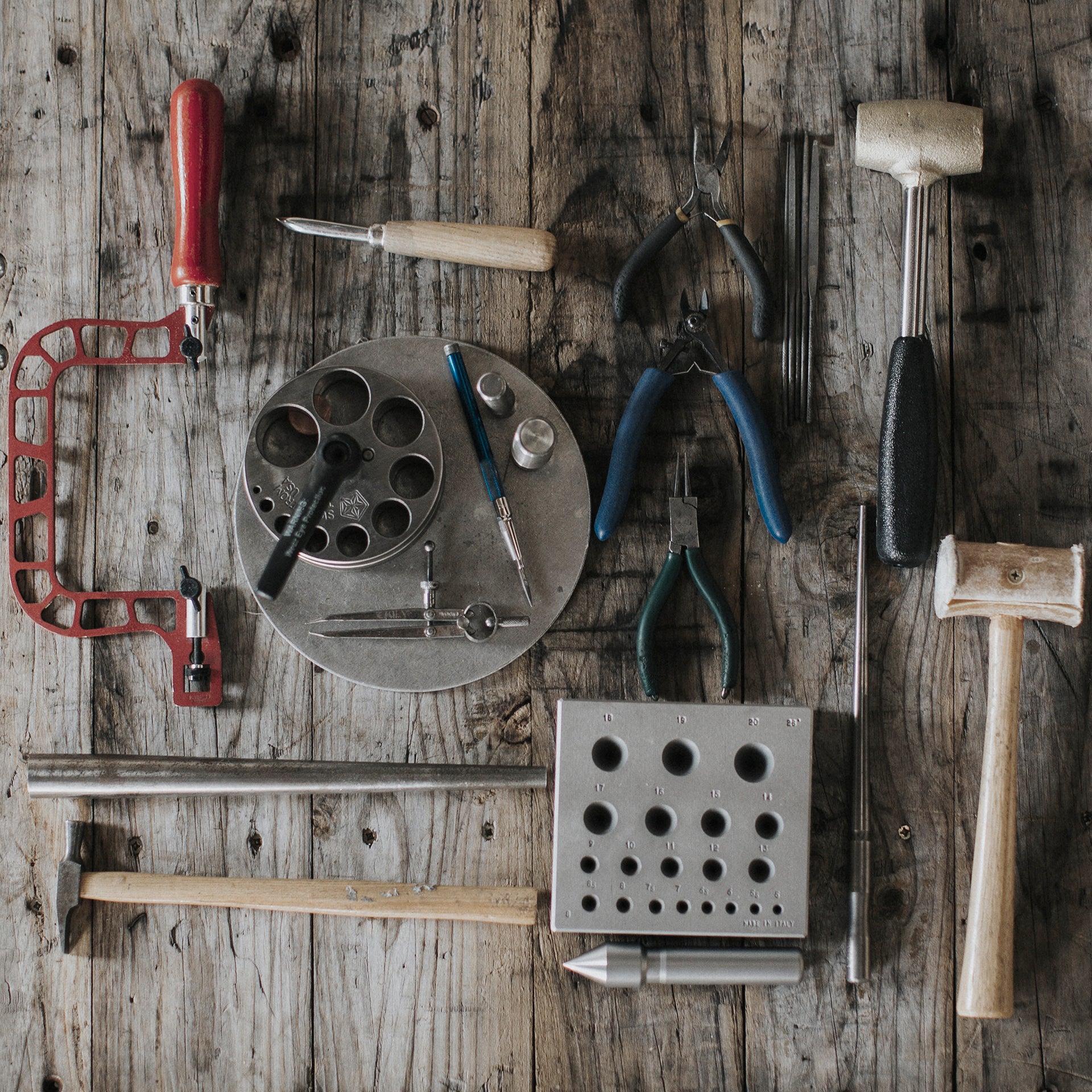 A Tasmanian born jeweller of over 12 years. Emily is proud to have one of her pieces held in the MONA permanent collection, in the 'Ladies Lounge' Exhibition. Emily is a member of FIND Contemporary Jewellery Collective, a Hobart-based contemporary jeweller institution in it's 20th year, and she has been an artist-in-residence at Salamanca Arts Centre.
Emily exhibits works in galleries throughout TAS and you can find her regularly attending music festivals (such as Panama Festival, Mona Foma) and local and national design markets (such as Big Design Market, Finders Keepers and Salamanca Market) with her jewellery stall.
You can find Emily's jewellery for sale on her website, in the MONA art shop and other local Tasmanian and Victorian retailers and boutiques.