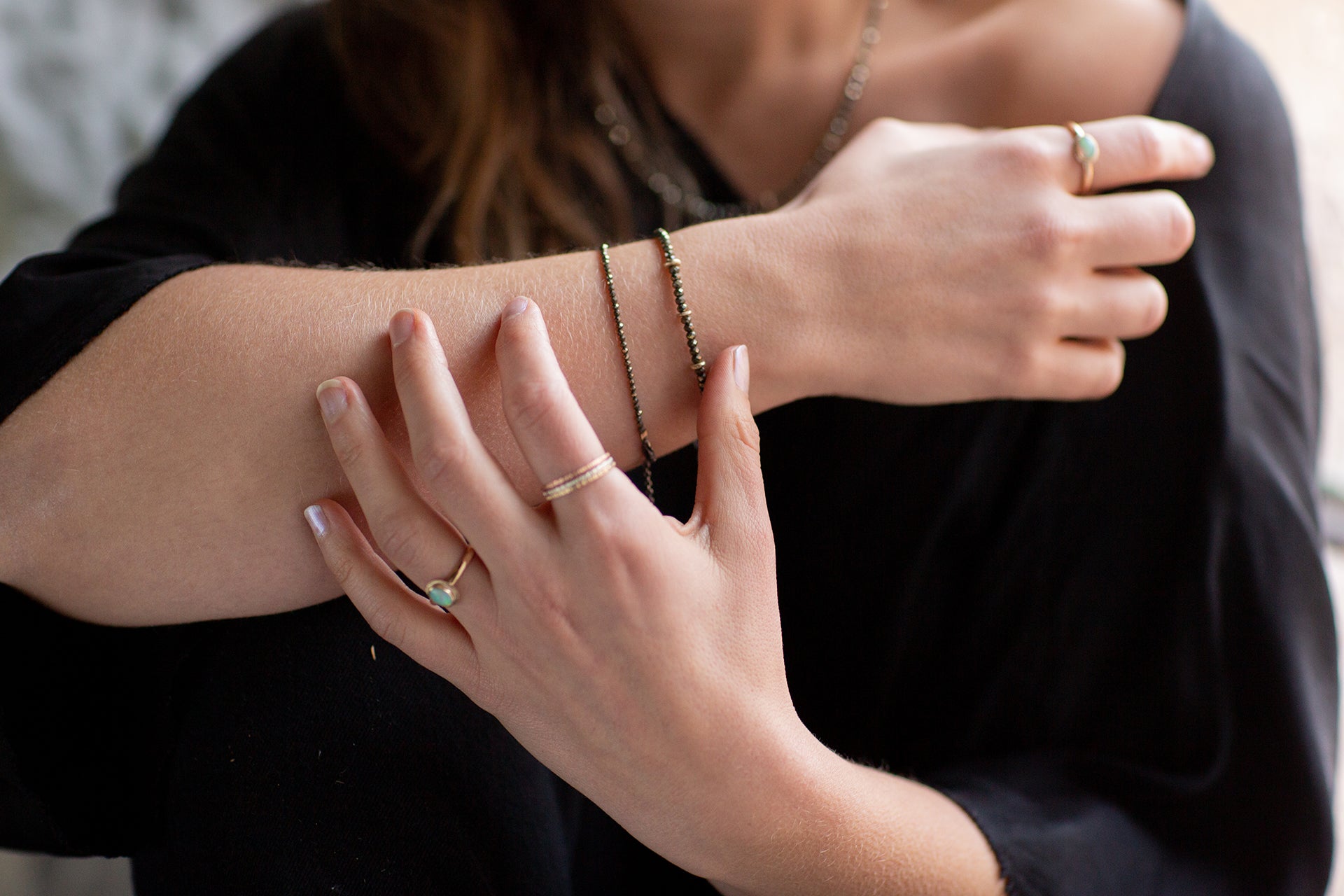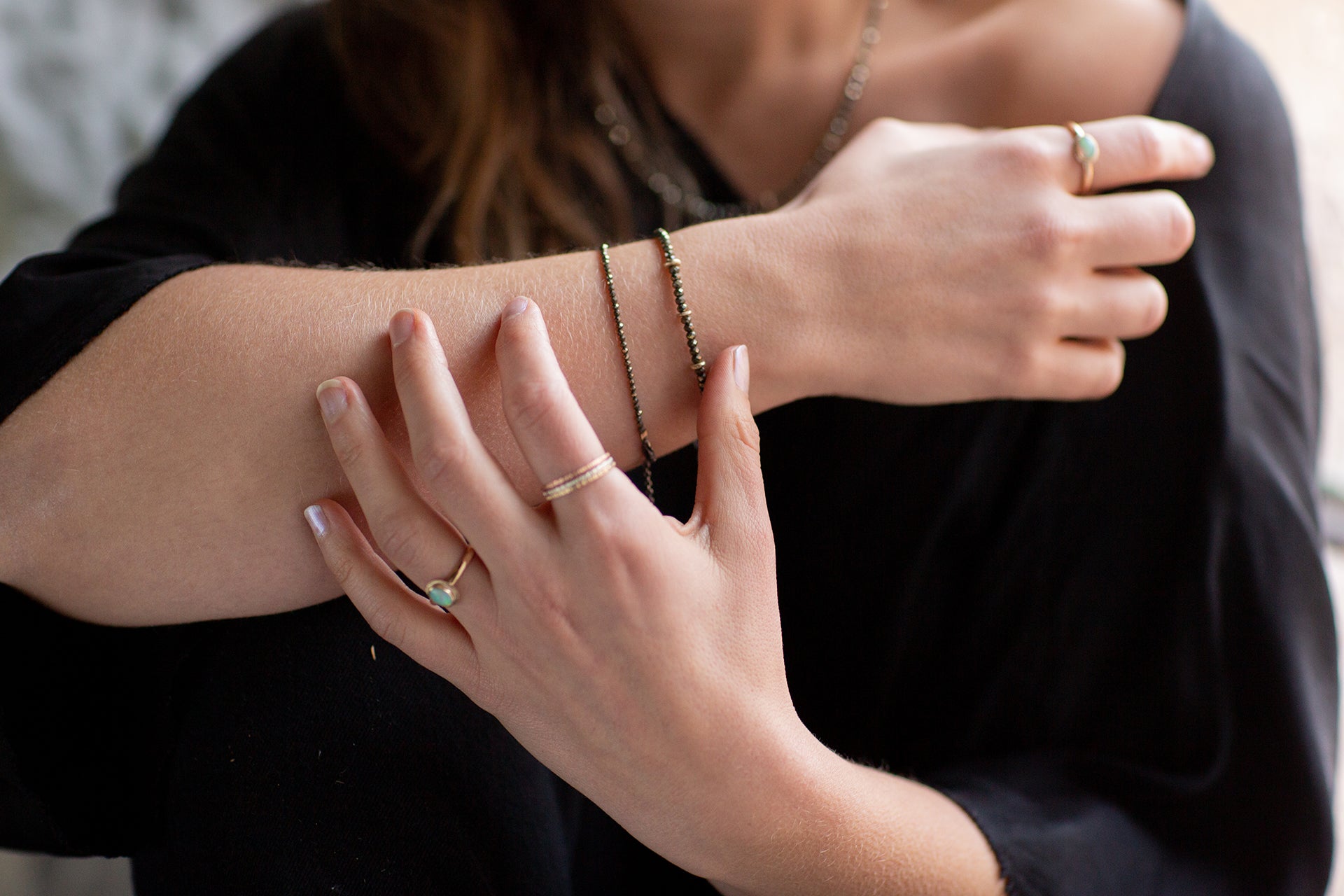 Please take care when selecting your jewellery size.
Having custom jewellery resized can sometimes be a costly mistake!
If it is not a custom piece, exchanging for another size will just be the cost of postage.
​
If you are buying a ring as a gift or an engagement proposal and the below options are not available to you, please contact me!

RINGS...
Option 1
... Visit your local jeweller
The safest bet is going into a local jeweller and having your size taken, mention the type of band you will be purchasing... thin, wide etc. for the most accurate results.
​
Option 2
... Working out your size from an existing ring
Take an existing ring that fits nicely and measure to the point of the millimetre the
inside diameter of the ring.
The diameter is the line that passes from one side of a circle through the centre to
the other side.
Be sure to measure the INSIDE diameter of the ring (do not include the ring band in your measurement).
​
Option 3
... Measure the circumference of your finger
This method can be the most inaccurate, so take extra care when measuring. Maybe even try it a few times for good measure!
Cut a strip of paper to the approximate width of the ring you wish to purchase. Wrap the paper around your finger, making sure to measure the widest part of your finger below the joint and above the knuckle. Mark the spot where the paper meets and measure the distance to the point of the millimetre with a ruler.
​
​
BANGLES...
Option 1 and 2
are the same as above.
Visit your local jeweller for an accurate measurement or measure the inside diameter of an existing bangle.
-
INSIDE DIAMETER MEASUREMENTS
| | | | |
| --- | --- | --- | --- |
| SML | MED | LRG | XL |
| 60mm | 64mm | 67mm | 70mm |
Option 3
.... Measure the widest part of your hand
Bring your thumb and little finger together (like you were trying on a bangle) and measure with a measuring tape or a piece of string the widest part of your hand, usually close around the knuckles.
-
MEASUREMENT TAKEN FROM HAND
| | | | |
| --- | --- | --- | --- |
| SML | MED | LRG | XL |
| 190mm | 200mm | 210mm | 220mm |
​
​
BRACELETS AND ANKLETS...​
This one is nice and easy! Measure your wrist or ankle with a piece of string or measuring tape. Do not measure too tightly, or to loosely. I will add some comfortable wriggle room to your bracelet or anklet from the measurement you give me. If you wish to have an extra tight or loose bracelet or anklet let me know!