The story is in the materials...
Every gemstone, metal and object carries its own unique energy and symbolism. On a molecular level, each substance vibrates on its own individual frequency, and these frequencies affect the energy that is emitted. We also attach sentimental value to certain objects that represent special moments or people in our lives, adding to their energetic significance. As an artist, I take inspiration from how different materials complement each other, and the story they have to tell. These are the materials I work with most often, and both the traditional and modern meanings and symbolism.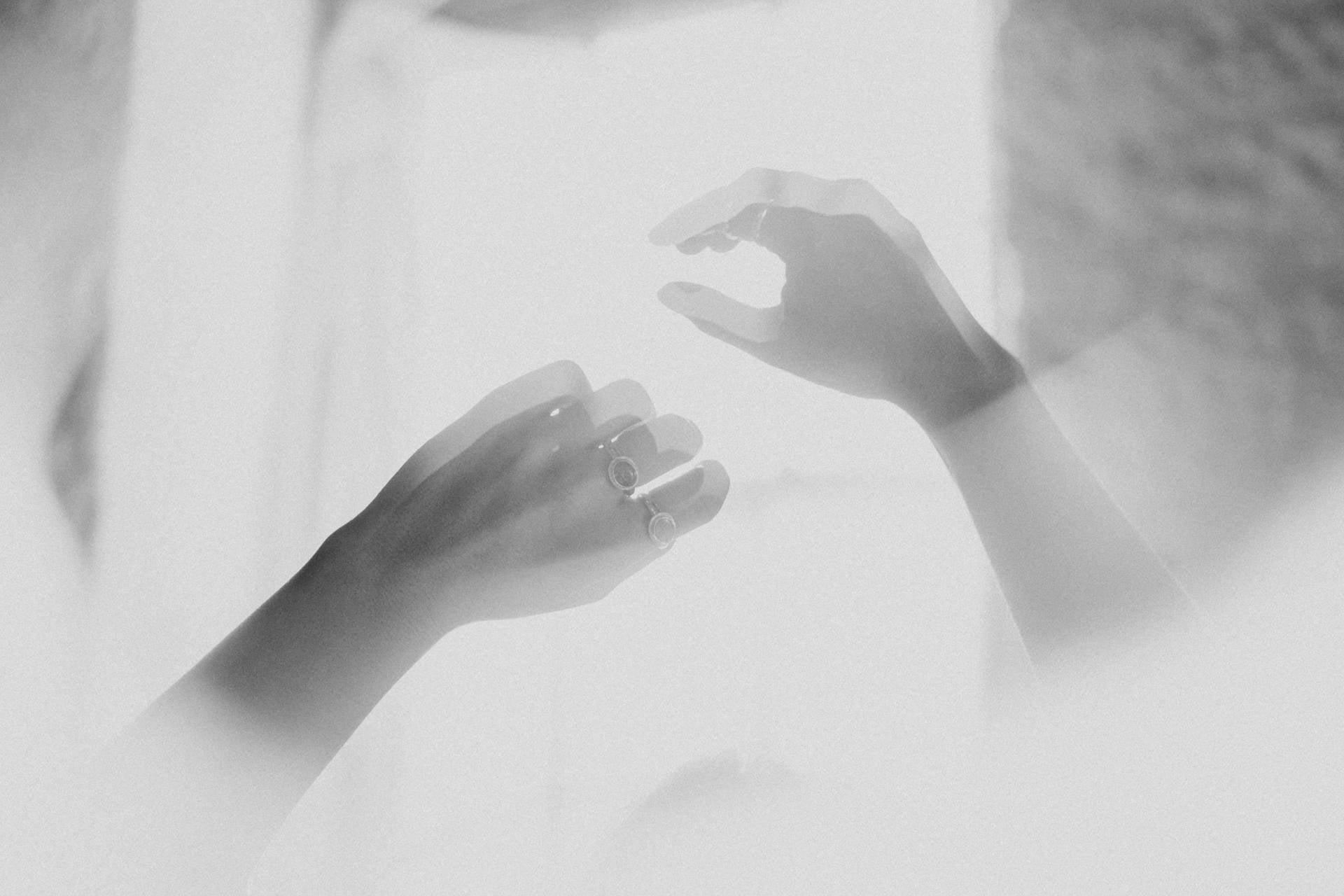 METALS
The metals I use predominately come from Australian mines and recycled sources, which have some of the highest environmental and work standards in the world. I work with a range of materials and metals, and often in my work you find an eclectic mix of metals used together to create truly unique and hand fabricated designs.
GOLD
Gold is quite literally the result of the stars colliding.
One of the oldest elements known to humans, it emerged from cataclysmic stellar explosions, bursting into the atmosphere, and coiling into the very foundations of our Earth. Over time, geological processes like erosion and volcanic activity can bring gold to the surface of the Earth, where it can be mined and turned into wearable magic in the form of jewellery.
Gold has been cherished since ancient times for its rarity, beauty, and durability. It does not tarnish or corrode and retains its lustre and 'glow from within' eternally.

For these reasons it is often used to make engagement rings and wedding bands, and as a symbol of lasting love and devotion.
In my studio, I can melt down treasured heirloom gold and transform it into beautiful, new jewellery for my clients. Not only is reusing old gold a cost-effective option, it can also hold sentimental value or represent a fresh start through the transformative power of fire.
I use the following gold types in my work...
9ct and 18ct Yellow, Rose, and White Gold.
GOLD-FILLED / GOLD VERMEIL
This technique involves a high amount of heat and pressure and includes a much higher gold ratio than you will get from plating. It begins with a Sterling Silver base, bonded over with a luscious thick layer of 14 carat Gold. Nickle-free and perfect for everyday wear.
STERLING SILVER
Sterling Silver is a high-quality alloy that is carefully crafted to ensure both durability and beauty. Its composition of 92.5% silver and copper or brass gives it a distinctive bright white or greyish-white colour, depending on the specific metals used.
While Sterling Silver can tarnish over time, it can be easily cleaned to restore its shine. This quality is a testament to its authenticity and value, as Sterling Silver jewellery can be treasured for generations with proper care. Additionally, Sterling Silver is hypoallergenic, making it an excellent choice for those with sensitive skin.
In addition to its practical properties, Sterling Silver has a rich history and cultural significance. It has been associated with the Moon, just as Gold is associated with the Sun, and is often considered a symbol of purity, clarity, and divine wisdom.
OXIDISED STERLING SILVER
Starting with Sterling Silver, I use a technique to create a distinctive blackened, antique-like finish on the jewellery.
Over time, this finish may naturally wear off in some areas, but this only adds to the piece's individual character, reflecting your personal experiences and the journey you have taken together. If you wish to restore the darker look, the piece can be refinished, allowing you to start the creative process anew.
BI-METAL
Bi-metal is a metal composite consisting of two distinct metals.
This unique material is formed by bonding together 9ct Gold and Sterling Silver, resulting in a striking two-tone effect, with one side featuring a lustrous silver finish and the other an elegant gold finish.
BRASS AND COPPER
Brass and copper are versatile metals that allow for endless possibilities in design.
Brass is known for its malleability, which enables me to experiment and create interesting shapes and textures. The warm golden hues of brass complement a wide range of colours and styles, making it a popular choice for statement pieces.
Similarly, copper's rich red-brown tones add depth and character to any piece.
While both metals do naturally oxidise and tarnish over time, their unique patina adds to their charm and can be easily restored with simple cleaning techniques. On some of my brass and copper pieces I use a tarnish-resistant seal, which helps maintain the shine for longer.
GEMSTONES
I source my gemstones predominately from the 'fosickers'/miners and gem-cutters. This way I know the true origin and working conditions of the miners. This means working with family businesses, mostly in Australia, but also in the USA, India, and the rest of the world.
AUSTRALIAN OPALS
Australian Opals are a coveted gemstone known for their distinct appearance and striking beauty.
These unique gemstones are found exclusively in Australia and feature a captivating display of colours known as "play-of-colour." This stunning optical effect is created by the diffraction of light through the opal's internal structure, resulting in a magnificent array of colours that seem to dance across the stone.
Australian Opals are believed to promote emotional balance, enhance intuition, and encourage a sense of calm and tranquillity. They are also known for stimulating creativity and promoting originality, making them a popular choice as a gift for artists and writers.
Opals are the birthstone for October and the official gemstone for the 14th wedding anniversary, symbolising enduring love and passion.
Australian solid Opals are fine to be worn in water but avoid rapid changes in temperature and low humidity. As a soft stone, proper care is necessary to ensure Australian Opals last for generations and become treasured family heirlooms.