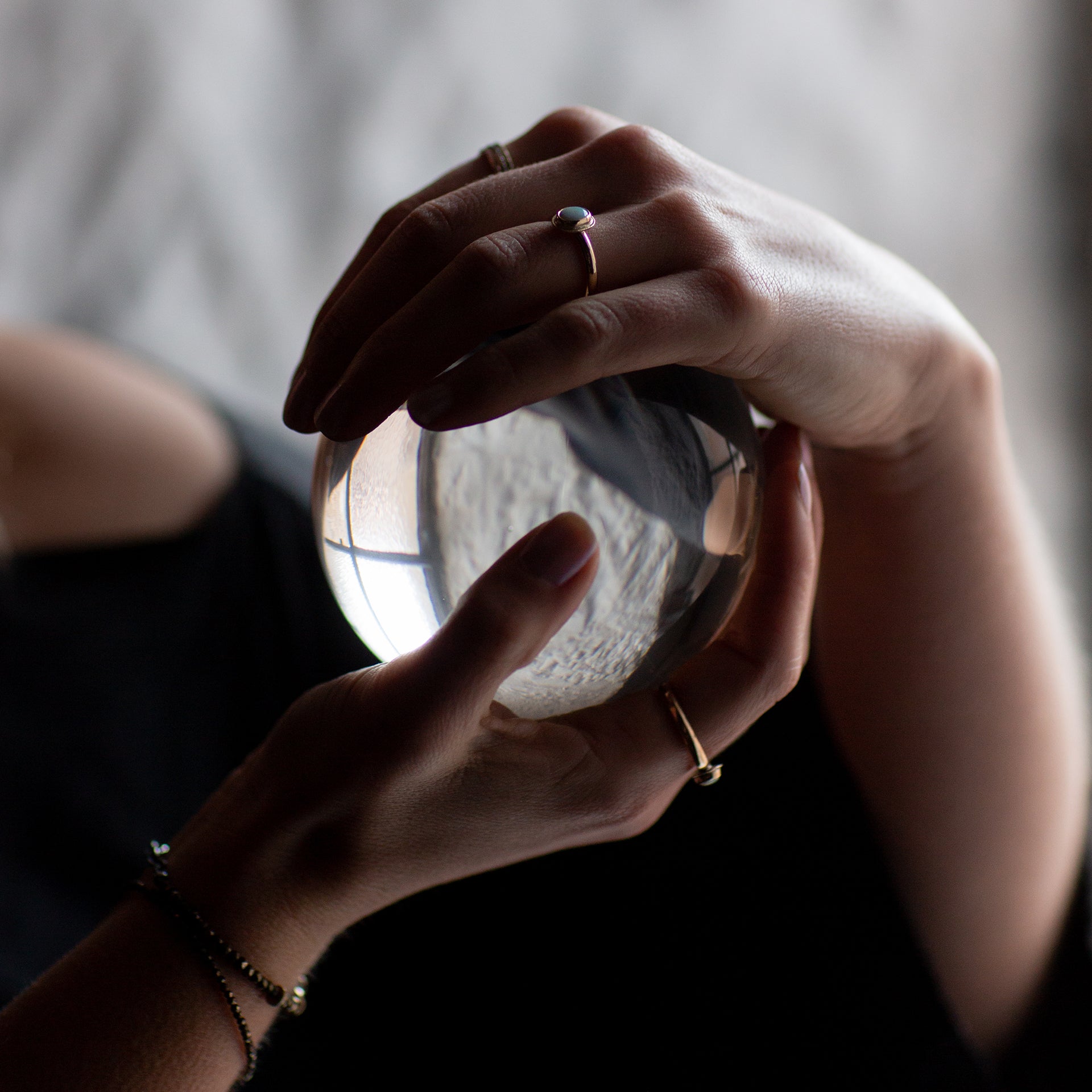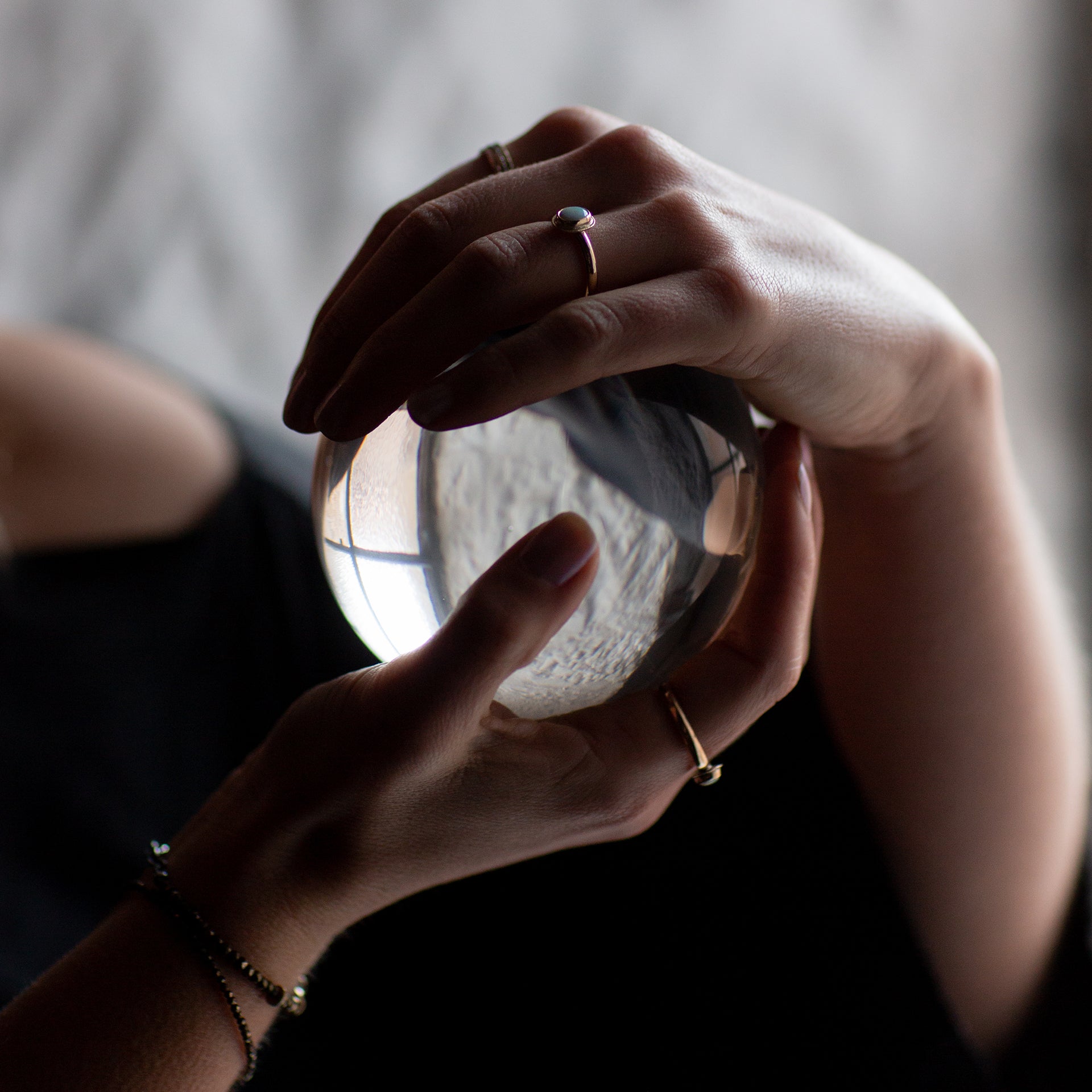 The Custom Jewellery Design Journey

When I work with someone on custom jewellery, it's so much more than a transaction.
Together we problem-solve and bring your dreamy/eccentric/romantic/unique ideas into existence.
You don't need any experience with jewellery design; I'll walk you through
the process from our first email to the final unboxing.
It's a kind of collaborative magic.
Process
✦ Use the form below to begin the journey.
✦ We will discuss all the fine details.
✦ I will design and bring your piece to life.
✦ You will give an exceptional gift.
BEGIN THE JOURNEY HERE...
Custom and Bespoke FAQ
Can you design custom jewellery?
I absolutely love working with people on custom-designed jewellery. I offer custom design services for engagement rings, heirloom pieces and everything under the Sun herself.
As a designer, it is so rewarding to have someone come to me with a budding idea of something precious to them and over time, the design becomes fully formed, and they emerge with an incredible custom jewellery piece.  
If you'd like to share your ideas with me, fill out the custom design form or you can contact me here.
Can I design custom jewellery with no experience?
You definitely can, and it's highly encouraged. The custom designing process is collaborative, and I'll guide you through every step of the way. Jewellery is symbolic and meaningful to people. How you want something to feel or what your idea represents is much more important than knowing all the different jewellery jargon.
What reference materials do you need from me to design my custom jewellery?
Reference materials are encouraged but not mandatory! If there's something that speaks to you, definitely bring it along! But it doesn't matter if you don't have any. A picture may be worth a thousand words, but when designing jewellery, a little tidbit or seemingly small anecdote goes a long way to inspire incredible pieces.

You can always check out my Instagram or online gallery to spark some inspiration.
Do you make custom engagement rings?
Yes, and it's one of my favourite things to make!
Creating custom pieces has always been a beautiful part of my process. I love being part of another person's journey to that next significant step in their lives.
The collaborative engagement ring design is sacred to me because, for a while, I get to witness your love story.
How much does an engagement ring cost?
When considering how much you want to spend on an engagement ring, there are numerous factors. I can give you a breakdown of my labour and material costs and will always work within your budget.

How long does it take to make custom jewellery?
When designing a custom piece, I will generally begin with email correspondence. Every part is custom, bespoke and significant, and it's vital for me to capture the core of your idea. The custom creation process is narrative, the characters need to be discovered, and the arc evolves.
Once we've agreed on the design, it's just a matter of sourcing any necessary specific materials you are after, and I begin to handcraft your design. Allow 8 to 12 weeks for fully custom designs.
Are your materials responsibly sourced?
Always. I love what I do, and, tragically, so much of the jewellery industry has been tarnished with mistreatment and less-than-ideal work practices. It's essential to know the story-of-origin of my materials, and I make it my job, no matter how much time or effort it takes.

When I make my pieces, I carefully vet every part of what I use to ensure the people involved are working under fair, ethical conditions with minimal environmental impact.
Responsibly sourcing materials is a huge priority for me, and I recycle whenever possible. Even though
precious metal sourcing and finding ethical, traceable, sustainable options can be difficult, it's nonnegotiable for everything I create. 

What's the availability of the materials I'd like to use for my piece?
I believe in solving problems with creative solutions. If there's a specific material essential to you, I will do what I can to source it ethically and responsibly. If on the off chance it's unavailable, then we go back to the drawing board and find an alternative that you'll love.